Progetto "cd seriale"
Madness Media Lab
"P.L.C.
Pretty Living Cars"
"serial cd" project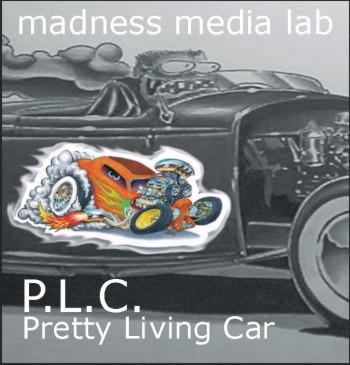 Un altro grande e atteso ritorno e' quello di Madness Media Lab, il progetto a volte solista a volte in gruppo che ha segnato una svolta nell'industrial della zona lecchese e non. Il cd che ci presenta utilizzando la formula "a puntate" inventata da Virus4 si intitola "P.L.C. - Pretty Living Cars", ed e' uno dei piu' tamarri mai ascoltati, con influssi ebm miscelati ad elementi di kustom culture, commistione difficile da digerire per entrambi. Ma questo e' Madness Media Lab, fare cio' che vuole fregandosene dei giudizi. Prima era gia' solo, adesso non puo' che essere peggio.
Prima puntata (29 settembre 2005): vengono pubblicate le prime due canzoni dal titolo "Burn out" e "S.o.B.".
Seconda puntata (20 novembre 2005): viene pubblicata la terza canzone dal titolo "I'm not here".
Terza puntata (27 dicembre 2005): viene pubblicato un lentone strumentale dal titolo "Happy cruisin' "
Ultima puntata (1 febbraio 2006): le idee stavano venendo meno; allora si e' deciso di far uscire un ep. Meglio essere corti che pallosi. On line quindi la copertina e il tutorial per costruirla.
Another great project by Madness Media Lab named "P.L.C. - Pretty Living Cars". It's a mixed between ebm and kustom culture. Madness Media Lab continue to his nevrotic industrial songs, "i don't care with you" is the logo; he was always alone, now can only be worst.
First one (29 september 2005): Two song are on line: "Burn out" and "S.o.B.".
Second one (20 novembere 2005): a new song, named "I'm not here", is on line.
Third one (december 27 2005): on line new instrumental song named "Happy cruisin' "
Last one (february 1 2006): on line ep, cover and tutorial to build it.
Scarica le canzoni in formato mp3
download songs in mp3 format
Scarica la copertina
Download cover


Tutorial per costruire la copertina
Tutorial to built cover
Masterizzare su un mini-cd da 8 cm
record on 8cm mini-cd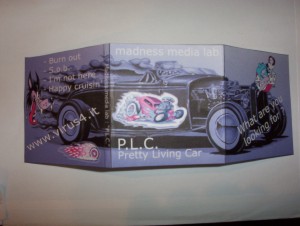 Piegare la copertina secondo le linee
fold cover like guide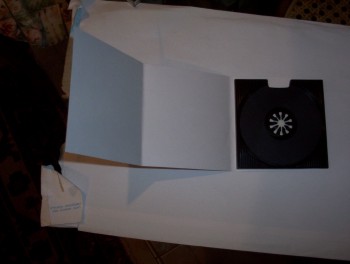 Incollare il supporto che si trova nel cd vergine
glue the black support you find in blank cd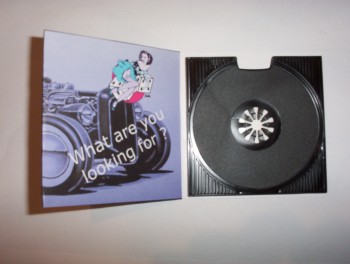 Incollare la parte sinistra della copertina
glue the left side of cover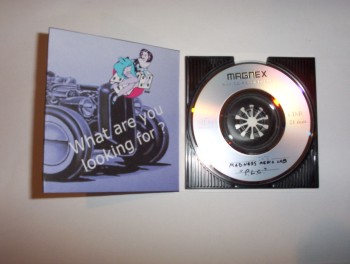 Insertire il min-cd e scrivere il titolo
put mini-cd and write title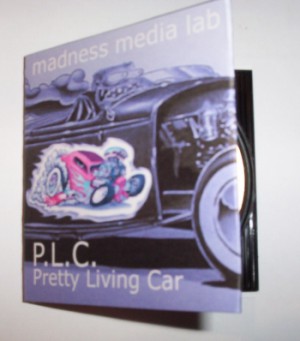 L'ep e' pronto
ep is ready