HYPNOWAVE
"DANCE OVER YOUR BODY"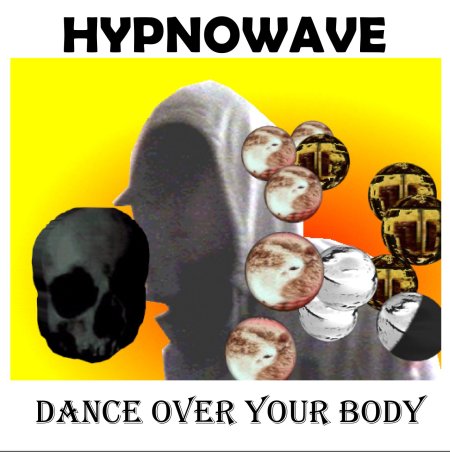 Ricomincia il festival della ristampa. Questo e' il primo cd di Hypnowave, che gia' usciva come raccolta di demo-tape. DANCE OVER YOUR BODY e' generato nel 1997 utilizzando solo un pc 486 e Fast Tracker, mitico programma ereditato dalla piattaforma Commodore Amiga. Il genere e' una vintage dance grezza e con suoni a 8 bit (una specie di micro-musica 10 anni prima.
Contemporaneamente Hypnowave portava aventi un progetto di musica condivisa a distanza con Respiri Piano, esponente della dance self-made. In pratica passandosi i file del fast tracker via internet (con una connessione 28.8) hanno creato vari pezzi, distribuiti poi in rete gratuitamente (dei precursori dell'autopirateria). Il nome da loro usato e' Hypershock; l'unica uscita ufficiale, piu' tre inediti, finiscono questo tributo al fantastico programma che ha portato molti sulla strada della sintesi musicale.
This is the first cd by Hypnowave, recording in 1997 and released like a demo tape compilation. for playing artist used only a pc 486 and Fast Tracker. It's a vintage dance with 8 bit sounds. In cd there were even two release by Hypershock, a project by Hypnowave and Respiri Piano.
Scarica le canzoni in formato mp3
download songs in mp3 format
Scarica la copertina
Download cover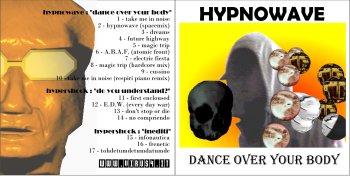 Scarica il foglio interno e taglia in due parti
Download inside cover and cut in two parts