DND - MdT
"SPLIT"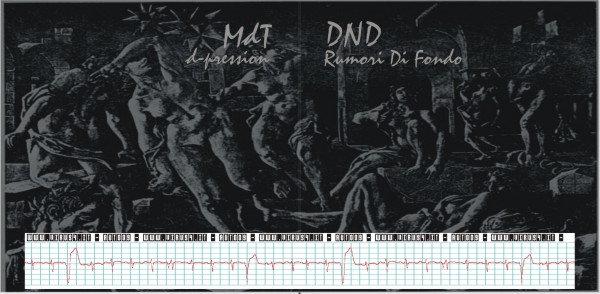 Per il primo singolo della Virus4 abbiamo deciso di dare ulteriore spazio al rumorismo con un pezzo di Mdt e uno di DND, compositore molto conosciuto nel giro. Sono due pezzi molto estremi, per amanti del genere ma assolutamente sconsigliato a chi non ha mai sentito parlare di musica industriale.
This is the first single of Virus4 and we decided to use DND & MdT's noise-xperimental songs. These are a lot of extreme songs, for lovers but advised against for who don't know industrile music.
ORA CREA IL TUO CD
AND NOW BUILT YOUR CD
scarica le canzoni in formato mp3 e masterizza il cd
download songs in mp3 format and record cd
01 - DND : "RUMORI DI FONDO"
02 - MdT : "D-PRESSION"

scarica la copertina e procurati una bustina per cd
download the cover and use a sachet for cd