| | |
| --- | --- |
| | CRASH-DIVE : "DEMO 2005" |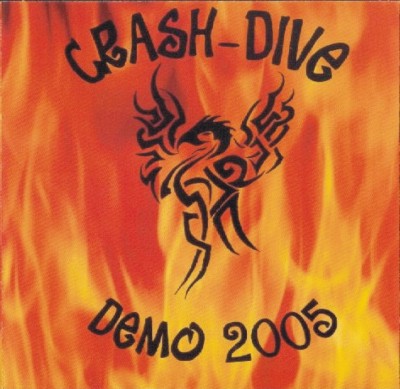 Primo demo dei Crash-Dive contenente 4 tracce. Il genere che il quintetto propone e' stato definito "Adda Valley Punk Rock" ed e' un punk dalle ritmiche serrate, quasi hardcore ma con soluzioni melodiche di gran prestigio. Questo demo propone anche un'escursione nei territori assolati dello skacore di scuola Less Than Jake con tematiche amorose e cantati nella nostra lingua natale.
First 4-tracks demo from Crash-dive. The kind of music that this band plays has been defined as "Adda Valley Punk Rock", that means a heavy-rhythm punk, almost hardcore, but with melodic solutions of high standard. Plus, this demo offers you a journey to the sunny lands of skacore in a Less Than Jake style with love-based lyrics sung in our mother tongue.
ORA CREA IL TUO CD
AND NOW BUILT YOUR CD
scarica le canzoni in formato mp3 e masterizza il cd
download songs in mp3 format and record cd
01 - ingiustizie
02 - disumani
03 - crash-dive
04 - per te
scarica la copertina
download the cover