| | |
| --- | --- |
| | B-VOLK |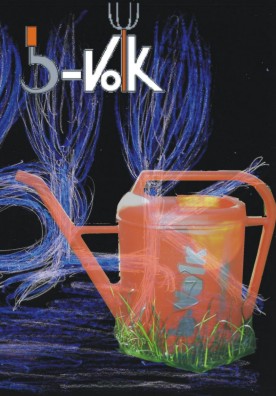 B-Volk e' il progetto agro-ambient elettronico di Davide Femia e Dario Polvara.
5 voli onirici e allucinogeni, rigorosamento solo strumentali per non distrarre l'ascoltatore con volgari parole; un cd che non ha bisogno di presentazione ma solo d'ascolto, per compiere il quale ci si deve comadamente sedere o sdraiare, chiudere gli occhi e aprire le menti.
B-Volk is an electronic farm-ambient by Davide Femia and Dario Polvara.
Five dreaming flies, only instrumental becouse listeners must not thinking to words; you must only sit down or lie, close your eyes and open your minds.
ORA CREA IL TUO CD
AND NOW BUILT YOUR CD
scarica le canzoni in formato mp3 e masterizza il cd
download songs in mp3 format and record cd
01 - umane somiglianze
02 - fate di ghiaccio
03 - galleggindo sulla follia
04 - la spirale dei ricordi
05 - b-volk

scarica la copertina e procurati un box per dvd
download the cover and use a dvd-box