MADNESS MEDIA LAB
"CYBERPUNK ATTITUDE"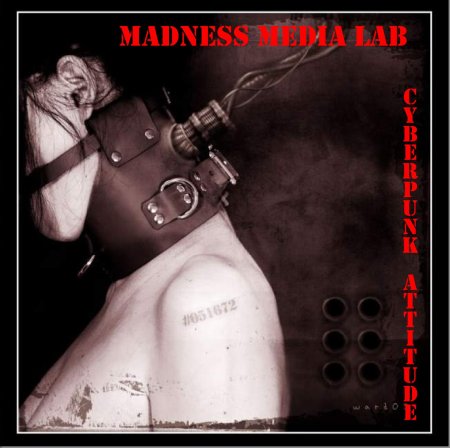 Il ritorno alle origini di Madness Media Lab, ad un progetto solista di elettronica cyberpunk, violento come vuole il genere con voce ultra filtrata. Nonostante la ruvidita', il lavoro risulta comunque ascoltabile in quanto la parte ritmica strizza l'occhio alle sonorita' ebm, pur mantenendone delle debite distanze ideologiche. Nel periodo di registrazione di questo cd, l'autore ha dovuto subire alcune vicende personali che ne hanno aumentato l'incazzatura, cosa che si e' ripercossa nel songwriting.
Madness Media Lab returns to original idea, an cyberpunk electronic solo project, violent like genre with filtered voice. It's an hard sound cd, but it's very nice for ear, becouse rhythm is like ebm, even if the diffent ideas. While MML records this cd, some personal trouble arrived and the author are very angry. Music is born like this.
Scarica le canzoni in formato mp3
download songs in mp3 format
Scarica la copertina
Download cover